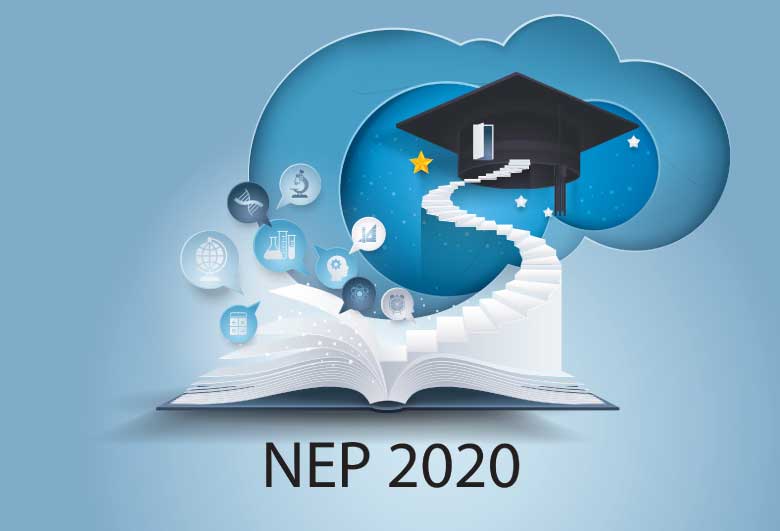 @ViewData["Title"]
"Every child is a genius. But, if you judge a fish by its ability to climb a tree, it will live its whole life believing it is stupid." – Albert Einstein
I have addressed the class-10 students and their parents in many farewell functions and career guidance seminars past 15 years. For me, it is customary to interact during the beginning of the session about their past and the future.
I make a few alarming observations in every session. The more worrying aspect is that they do not seem to recognize them as problems.
The crowds as large as over 200 students mention only a handful of career choices. They are getting ready to be part of fields that have more aspirants and fewer opportunities.
Parents often enquire which courses and careers are the best. But none of them seem to wonder whether which course suits THEIR CHILD the best. They are behind the number-one field, not worrying about channelizing the strengths to be number-one in a chosen field.
All the children must be pursuing education since the age of 3, which accounts for 13 years of study. But they are trained until then for nothing. If a situation arises for them to earn their livelihood, many cannot, as they do not know what they can do.
However, parents and students are not to blame in this scenario. They are entirely dependent on the system of education for grooming the children. It is the system that failed to teach these rationales in them.
If you are a young parent joining your child for studies sooner or joined recently, your child's future is expected to be more constructive.
"The recently approved National Education Policy-2020 aspires to turn around the face of education in India. The significant highlight of NEP 2020 is the proposal to establish the Higher Education Commission of India (HECI), for entire higher education.However, it is essential to know the changing system of education. It helps you expose your child to all the advantages it offers and to prevent him from falling prey to its limitations."
Here are the seven most alarming current problems in Indian Education that NEP aspires to resolve.
LACK OF REGULATORY FRAMEWORK IN PRE-SCHOOL EDUCATION
HEAVY BAGS...EMPTY BRAINS
WASTAGE OF ADOLESCENT POTENTIAL ON ROTE LEARNING
THERE ARE JOBS...THERE ARE GRADUATES. THERE ARE NO JOBS FOR OUR GRADUATES
LACK OF LIFE SKILL TRAINING IN MAINSTREAM EDUCATION
ALARMING STUDENT SUICIDE RATE
FOREIGN HIGHER EDUCATION COSTLY...INDIAN HIGHER EDUCATION MEDIOCRE
I. LACK OF REGULATORY FRAMEWORK IN PRE SCHOOL EDUCATION
Mr. Kishore, a highly-paid software developer, started searching for a school for his 3-year old daughter. He had two options to admit the child in an exclusive pre-school or putting her in a nursery to continue until class-10 in an elite regular school.
He felt admitting the child in the nursery of a big school is a convenient option, as he can relax from searching for a school admission again after three years. Reviews from the existing parents said nursery education in such schools is not any better than a small crèche.
When Kishore looked for primary schools, he was confused about which one to join; there is American, Canadian, Montessori, each having a different instruction method. Above all, Kishore wondered, why don't we have an Indian system of pre-school education .
The time between birth to the age of six is critical for a child's cognitive development. Unfortunately, the Indian education system suffers a lack of standardization in what a pre-school must deliver.
Remedial Measures from NEP-2020
Development of NCPFECCE (National Curricular and Pedagogical Framework for Early Childhood Care and Education) by NCERT. This serves as a guide for both the parents and ECCE institutions in both the public and private sectors. We shall thus have an Indian system of pre-school education.
A 'Preparatory Class' for students of age-5 before joining their Grade-1. This ensures the development of cognitive, affective, and psychomotor abilities and early literacy and numeracy.
In order to strengthen the ECCE in socio-economically disadvantaged locations, the Anganwadi workers and teachers are trained through a systematic effort.
State governments shall take the responsibility of preparing cadres of professionally qualified educators for ECCE.
II. HEAVY BAGS...EMPTY BRAINS
Most of the Indian schools teach five subjects from the very first standard: a text-book, a class-work, and a home-work note-book for each subject. Thus, a six-year-old is forced to carry a minimum of 15 books daily to the classes.
Don't even ask me what happened to the directives by the HRD ministry that less than 3kg weight burden should be given until class-5.
This excess weight results in musculoskeletal pain and a chance of spine injury.
What are our children achieving after taking such pains?
After five years of schooling (age 10-11) years, approximately 51% of students in India can read a grade-II level text (appropriate for 7-to-8-year-olds). Only 28% of grade-V students can do divisions.
Courtesy: Annual Status of Education Report (ASER), 2018
Remedial Measures from NEP-2020
Classes 1 & 2 are brought under the Foundational Stage in the new Curricular Structure (5+3+3+4). This means until class-2 play, and activity-based learning will be continued as in ECCE.
The Preparatory stage (Classes-3 to 5) shall include light text-books and interactive learning tools, rather than mere content memorization.
Middle school students (Classes 6 to 8) will spend a 10-day bag less when they intern with local vocational experts such as carpenters, gardeners, potters, artists, etc.
III. WASTAGE OF ADOLESCENT POTENTIAL ON ROTE LEARNING
High school and senior secondary students spend close to 9 hours per day, six days a week, nine months a year towards listening, learning, memorizing, and reciprocating the syllabus prescribed.
Unless they join any vocational educational courses, seven years of such exhaustive mainstream education qualifies them for nothing. After all, they are getting ready to obtain access to a degree course that may or may not provide them the livelihood.
Remedial Measures from NEP-2020
NCFSE (National Curricular Framework for School Education) shall revise all the existing syllabus to replace it with an easy-to-reciprocate one.
Multidisciplinary education is promoted from class-9 onwards, with flexibility and choice of study.
Most happening technical courses like Coding, Artificial Intelligence, Design Science, etc., will be introduced from middle school to make the students future-ready.
The board examinations in class-10 and 12 shall test only the core competencies of the students with a question paper pattern that does not demand months of coaching and
IV. THERE ARE JOBS...THERE ARE GRADUATES. THERE ARE NO JOBS FOR OUR GRADUATES
Indian families possess an insularity to Engineering education. The number of Indian Engineering graduates surpasses the cumulative count of the US and China. It is surprising to see such a culturally diverse country madly behind only one academic course.
Ironically, two-crore engineering graduates in the country with more than 50% percent of the unemployed. On the other side, more than two-lakh big data and AI jobs find a scarcity of skilled professionals.
There are jobs; there are graduates, but graduates do not fit the jobs. This reflects the ritualistic and timeworn nature of the Indian education system.
Remedial Measures from NEP-2020
Integration of STEM courses with humanities and arts to increase the creativity and innovation
Provision of Industry and Research internships to both technical and non-technical courses in higher education to reduce the gap between curriculum and the industry
4-year research integrated graduation course
Multiple entry-exit options during undergraduate programme and graduate program
Establishment of NRF (National Research Foundation) for funding the innovative fundamental research ideas
V. LACK OF LIFE SKILL TRAINING IN MAINSTREAM EDUCATION
According to a survey, 67% of the HR managers said they are happy to recruit a job seeker with strong, soft skills even if their hard skills are mediocre. 47% of the newly-joined lose their jobs in the first 18 months due to a lack of soft skills.
Such a crucial source of employability, soft skills, does not have a place in our mainstream education. Students are to gain them at the mercy of the institution they are studying.
Remedial Measures from NEP-2020
Implementation of PARAKH (Performance Assessment, Review, and Analysis of Knowledge for Holistic Development)
Art and Sports Integrated Learning
Enhancement of the teaching of Languages by weaving in the cultural aspects such as films, theatre, storytelling, poetry, and music
Introduction of foreign languages in the secondary stage
Holistic multidisciplinary education in the Higher Education Institutions with an ethic of social engagement and soft skills, such as communication, discussion, and debate
VI. ALARMING STUDENT SUICIDE RATE
"I am sorry. All the noise in my head, and the hatred in my heart, hatred for myself, is maddening." These are the words from a 5-page suicide note written by Kriti Tripathi, a 17-year-old IIT aspirant from Ghaziabad.
On average, each hour, more than one student commits suicide in India. According to NCRB (National Crime Records Bureau), 28 suicides reported every day,
You pay a huge fee to school and higher education system to take care of your child. None of the institute promise you an emotionally mature young adult after 15 long years of education with them.
There is no provision in our education to strengthen the Emotional Quotient (EQ) of the students.
Remedial Measures from NEP-2020
Involvement of well-trained social workers, counselors, and community into the schooling system
Revision of Curriculum at all levels into an easy-to-reciprocate one
Assessments & promotions based not merely on scholastic performances but holistic growth, including vocational and soft skill courses
Unique Progress reports with self as well as peer reviews, instead of being single class teacher judgment based.
VII. FOREIGN HIGHER EDUCATION COSTLY...INDIAN HIGHER EDUCATION MEDIOCRE
One of my cousins was sent to Canada to pursue his Master's degree in mechanical engineering. To accomplish this, his father had to pledge the house. This is the trend for a few years by the majority of middle and upper-middle-class parents. There are a few reasons for this.
The Indian Universities are failing to compete in the world platform.
The country's premier institutions are only a handful, and few students get an opportunity to study in the premier institutions.
Indian laws restrict elite foreign universities from establishing their centers in the country.
Better employability for foreign degrees, better pay scales, and greater value for their currency than the Indian rupee.
Remedial Measures from NEP-2020
Transformation of all the elite single stream institutions like IITs, IIMs, etc. into multidisciplinary HEIs
Establishment of MERUs (Multidisciplinary Education and Research Universities), which shall meet the standards of IITs in all graduate and postgraduate courses
Allowance to world-renowned universities to establish their centers in the country
Transforming all the affiliated colleges into Autonomous Degree-Granting Institutions
Universities modified either into Research-Intensive or teaching-intensive with clearly defined objectives.
Transparent, Pre-announced, practical criteria in the Accreditation system to help every quality autonomous institution to grow into a university
NEP-2020 aspires to achieve most of these objectives by 2035. The benefits of this New Age education system in India shall help the present young children grow into adults. As parents, you need to develop detailed awareness of the policy to reap its benefits to the maximum.
Whether or not the National Education Policy-2020 succeeds to wipe off these severe problems from our education system, as a parent, you need to be watchful about every one of these seven grave issues while choosing academic platforms for your child.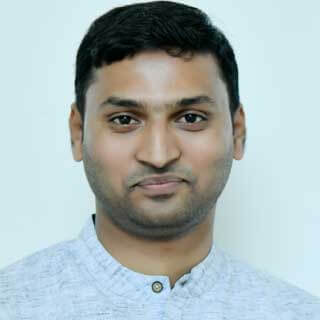 Posted by:
Kiran Sidde
Founder Director:
EduShrine Academic Services Pvt.Ltd
RITE (Regional Institute for Teenage Empowerment)