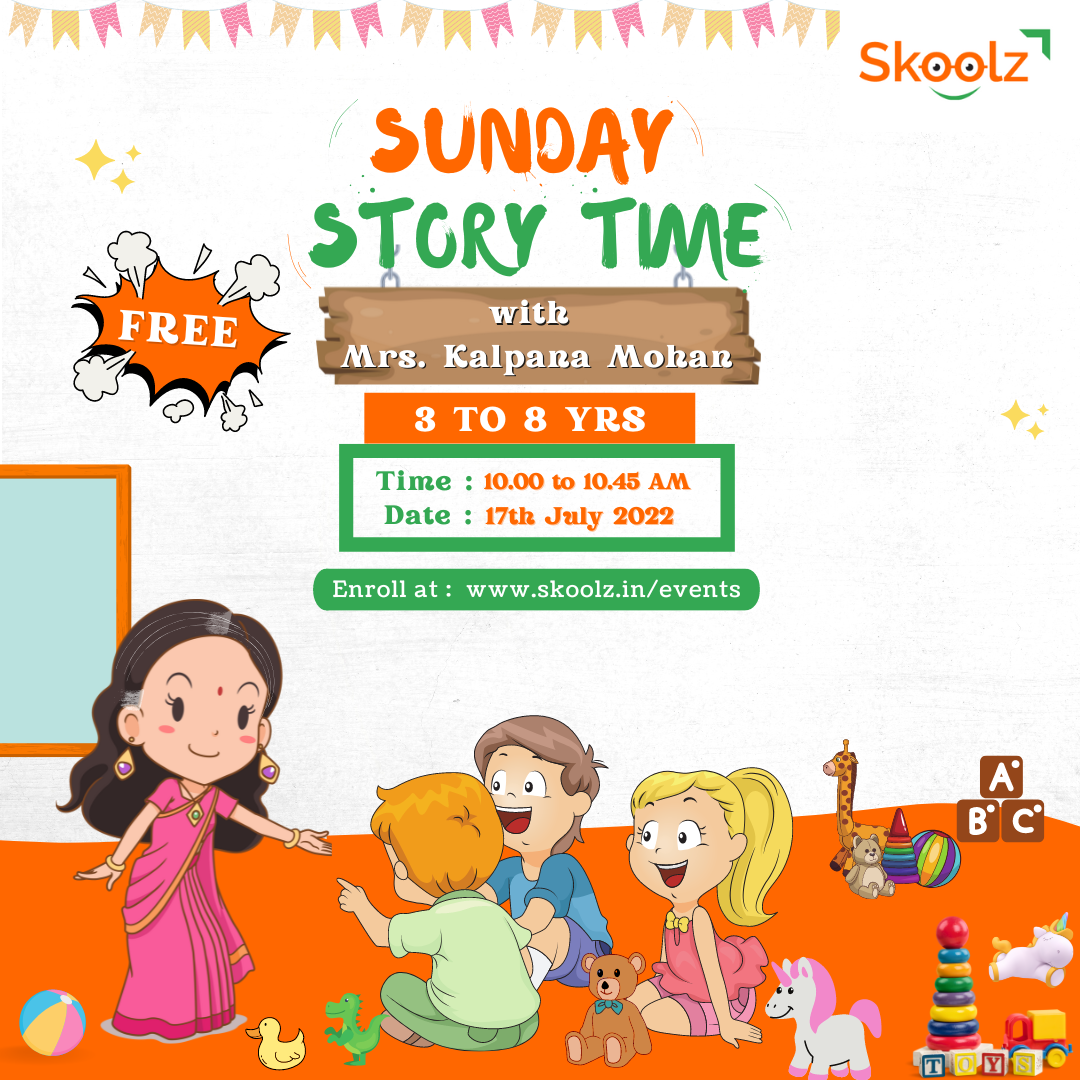 SUNDAY STORY TIME-PANCHATANTRA
Join us for Sunday Story Time with Mrs. Kalpana Mohan. As she brings stories of our heritage alive, children's imagination will soar, and their understanding of the world will expand in a fun, engaging way.
Panchatantra is a well-known collection of animal-based fables. However, a story is more than just a story; it is written with the value of exploring a new world and teaching lessons that will last a lifetime.
Every session will be different and interactive. So don't miss out on this free exclusive Sunday Story Time.
Children will participate in an interactive zoom meeting with Mrs. Kalpana Mohan.
About the Guest:  
Mrs. Kalpana Mohan, an Educationist and Academic Consultant, is a teacher by profession hailing from Bangalore, India, with 35 years of teaching and administrative experience to go with it. She served as the Principal of Vidyashilp Academy for over 18 years. 
Age limit:     3 Years to 8 Years. 
Register Today for Free Zoom Meeting
Date & Day: 17th July 2022, Sunday   
Time: 10:00 AM – 10:45 AM