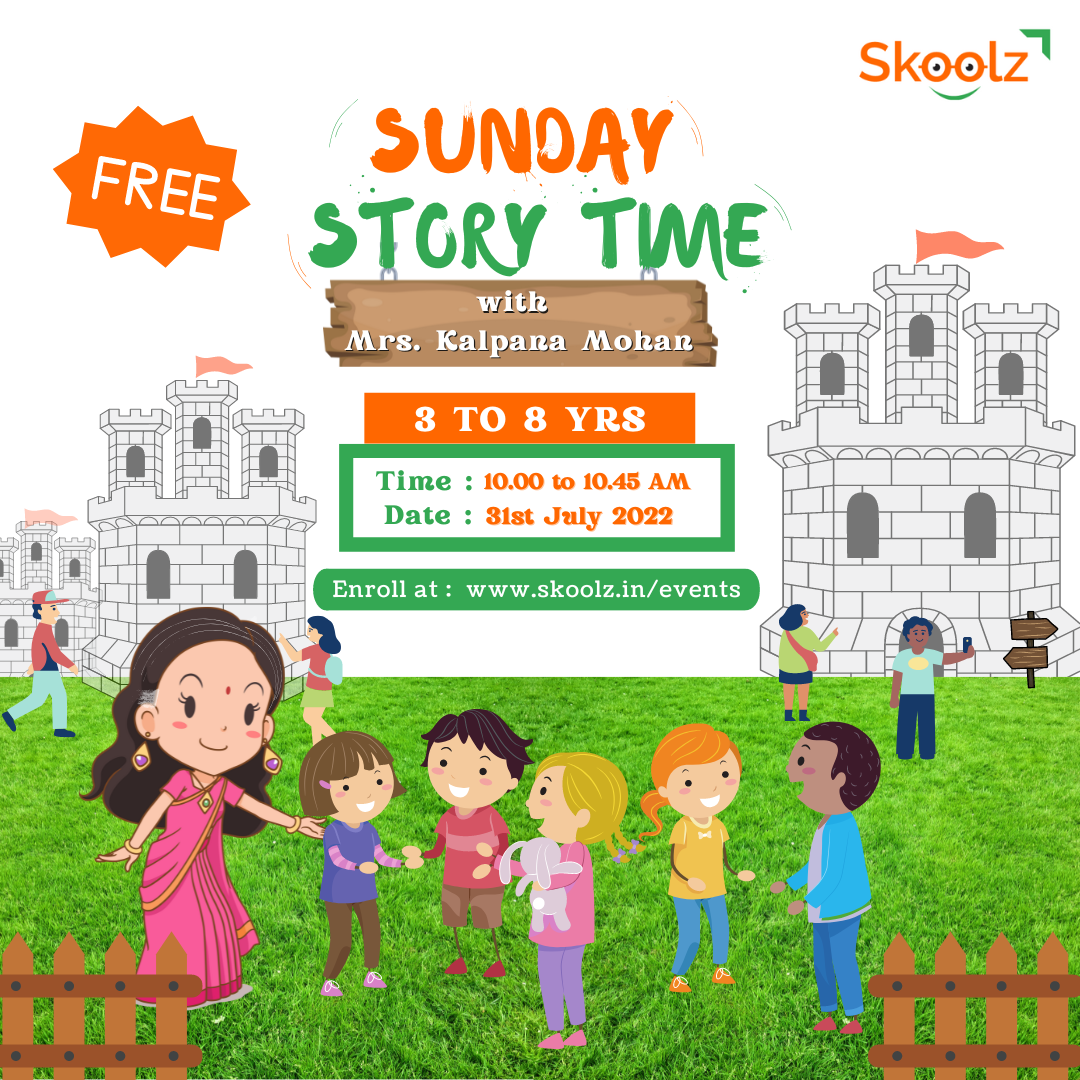 SUNDAY STORY TIME-Indian Heroes-Chhatrapati Shivaji Maharaj
Chhatrapati Shivaji Maharaj, the greatest ruler of India of all time, was a Maratha warrior who defied the Mughals and is now a symbol of Hindu pride.
He founded the Hindu Kingdom against all odds fighting the mighty Moghuls thus teaching us to be brave and face the toughest of challenges. He always thought ahead of time and was true visionary. His moral virtues were exceptionally high.
Mrs. Kalpana Mohan brings stories of our heritage alive, children's imagination will soar, and their understanding of the world will expand in a fun, engaging way.
Don't miss out on this free exclusive Sunday Story Time.
Children will participate in an interactive zoom meeting with Mrs. Kalpana Mohan.
where she will bring the stories to life.
About the guest speaker:   
Mrs. Kalpana Mohan, an Educationist and Academic Consultant, is a teacher by profession hailing from Bangalore, India, with 35 years of teaching and administrative experience to go with. She served as the Principal of Vidyashilp Academy for over 18 years. 
Age limit:     3 Years to 8 Years. 
Register Today for Free Zoom Meeting
Date & Day: 31st July 2022, Sunday   
Time: 10:00 AM – 10:45 AM
Please WhatsApp on 9742974283 for any clarifications and concerns.
Regards,
Team Skoolz.