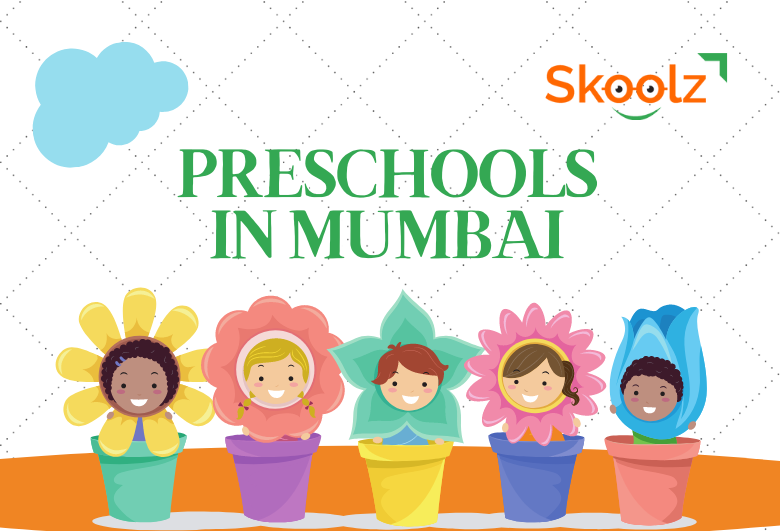 Pre-schools in Mumbai
The early learning period of a child's life is crucial. It lays the basis for an educational foundation and a bright future. Therefore, choosing the top preschool for your child becomes a vital step.
Finding the best pre-school in Mumbai with quality education and qualified faculty becomes the prime consideration of every parent. A child's mind constantly evolves and learns from its surroundings, especially from three to five years. They will readily grasp and understand whatever you teach them. As a result, offering supportive and creative surroundings has a long-term impact on the overall personality of your child.
For this reason alone, we have curated a list of the best preschools in Mumbai for you to make the process of selecting the best preschool around you easy.
Top pre-schools in Mumbai


1.Kangaroo Kids
Kangaroo Kids pre-school in Mumbai offers some of the top facilities for preschoolers, making it the best preschool in Mumbai. The school promises to provide a curriculum with an ICan Learning system. It focuses on a fluidic learning methodology, habits of mind, and future skills. The school encourages students to communicate, appreciate tales and poetry, and become competent speakers and listeners. What's more? There are over 15 branches of Kangaroo Kids preschool in Mumbai to choose from.
2.Kidzee Pre-school
Driven by the ethics of "What's Right for the Child" (WRFC), Kidzee pre-school places great emphasis on the human rights of a child. The preschool has established several programs to help children realize their unique abilities in a systematic, energetic, and self-paced manner.
In addition, their professional curriculum encourages children to discover their learning styles and achieve the desired learning outcomes. Furthermore, they focus on learning by exploration, building communication skills, and promoting positive peer interaction programs. To summarize, they teach your children to discover their uniqueness and use it to their strength
3.Euro kids
With 20+ branches throughout Mumbai, Euro kids preschool is amongst the best preschools in Malad. The preschool heavily emphasizes the medical safety of its students. Hence, they have introduced some of the best online teaching strategies for their student.
They have prepared promising homeschooling kits for students to study effortlessly during these difficult times of the pandemic. As a result, 26,000+ toddlers are getting their education through the online portals of Euro Kids online preschool. As for offline teaching, the school encourages a child-first ideology based on Eunoia ﹘ a curriculum that aims to achieve the holistic development of a child's mind and body.
4.Children's Nook
With around 7 branches throughout Mumbai, the Children's Nook preschools promise to offer several learner enrichment programs to make children confident, outspoken, and happy. Their curriculum, which offers several opportunities for children to express their inner selves, makes this preschool the best preschool in Gamdevi.
Their learning enrichment program includes problem-solving assessments, mock sessions, and group experiential learning programs. Besides academics, the preschool also focuses on music, dance, and physical prowess aspects of your child's life.
5. Little Bo Peep
Little Bo Peep openly aims to provide their children with real-life resources and experience. The sole intention is to teach them that they can associate and adapt to symbolize everyday objects. Furthermore, they are constantly working and researching better strategies to become the best preschool in Anand Vihar.
Facilities like a village hall include a play area for the children to explore nature as the seasons' change in the year. Moreover, their Fun Club Play Scheme promotes the healthy development of your child's mind and body.
6. AlphaKids
The motto of AlphaKids preschool is Hakuna Matata, meaning no worries. A new happiness initiative by AlphaKids focuses heavily on mental health by instilling a positive mindset in all their students.
Furthermore, a 30-minute session known as 'MAGICAL FRIDAYS' is a unique stage that allows parents and children to interact. Thus, creating a better learning environment and building strong relationship dynamics from an early stage in your child's life. In conclusion, AlphaKids is the best preschool in Andheri for your dear child.
7. Podar Jumbo Kids
Established in 1927 by Sheth Anandilal Podar, the Podar group of preschools promote traditional Indian values of honesty, integrity, and service to all their preschoolers. Moreover, Mahatma Gandhi was the very first President of the Anandilal Podar Trust. Some unique activities like aroma and color stimulation, cross-lateral movement sessions, and yoga sessions are the highlights of Podar Jumbo Kids school. Therefore, saying that Podar Jumbo Kids is among the top preschools will not be an understatement.
To Conclude
Early exposure to better learning is the key to success in the long journey of your child's life. Therefore, selecting the best preschool for your child is the utmost necessary step. The school you choose now will lay down the foundation of your child's mind and body tomorrow. It is only wise to try and find the top preschool for your child.
| School | Location | Fees (approx) | Amenities |
| --- | --- | --- | --- |
| Kangaroo Kids | Bandra | INR 5000 (monthly) | Activity ground, Playground, AC classrooms, Water park, and more. |
| Kidzee Preschool | Lokhandwala Township | INR 2700 - INR 4000(monthly) | Water Play, Sand Play, Creative Time, Library Time, and more. |
| Euro kids | Malad | NA | Activity room, Playground, Sports room, Arts and crafts room, and more. |
| Children's Nook | New Gamdevi | INR 10000 (monthly) | Activity ground, playground, AC classrooms, sports room, arts and crafts room, and more. |
| Little Bo Peep | Khar | NA | Playground, Arts and crafts room, Sports ground, Activity room, and more |
| AlphaKids | Andheri | INR 4166(monthly) | Activity ground, Playground, AC classrooms, Water park, and more. |
| Podar Jumbo Kids | Bandra | INR 8000 - INR 12000(monthly) | Sports room, Arts and crafts room Activity ground, Playground, and more. |
Written by:
Ravi Gupta
Growth Specilist