A child on his journey to adulthood passes through many developmental stages. The needs of a child are unique, changing at every stage of their life. In addition, the physical aspects of a child also need attention during its time of growth.
The Montessori education system is an internationally recognized method of schooling. The top Montessori Schools in Mumbai provide a nurturing and supportive environment for your child's growth.
They encourage freedom of thought by providing a respectful and expressive environment for your child. Thus, selecting the Top Montessori School for your child plays a huge role in polishing their love of learning and growing.
It is not an easy task to select the best Montessori school in Mumbai that offers support and removes obstacles from the child's developmental path. Relax as we make choosing the best Montessori school for your child in Mumbai easier for you.
Top Montessori Schools in Mumbai
1. Casa De International Montessori School
Casa De International Montessori is well known for its ethics and moral values in Mumbai. Its academic framework declares "Education for Life" as a prime motto. As a result, the school offers a dynamic education system for children, parents, and teachers.
The school is committed to creating an inclusive, stimulating, loving, and competitive environment. Each child is valued for their abilities and encouraged to reach their full intellectual, emotional, and social potential. Casa De International Montessori is coming up to become the best Montessori school in Dahisar and will prove to be a good school for your child.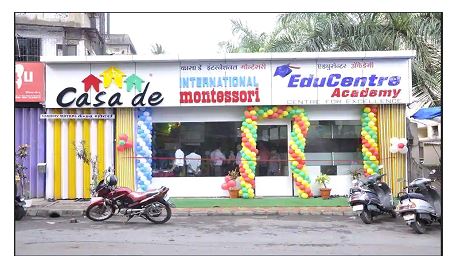 2. Peace Montessori School
Peace Montessori school, established by Ms. Jyoti Jalan (a member of the Association Montessori International) and Ms. Renuka Moily, focuses on delivering a genuine Montessori approach to all its members (parents, teachers, and students).
The Peace Montessori school's mission is to help children learn "How to learn" by providing a stimulating environment in which they can explore and innovate without fear. It prioritizes the individuality of your child, which makes this school the best Montessori School in Powai.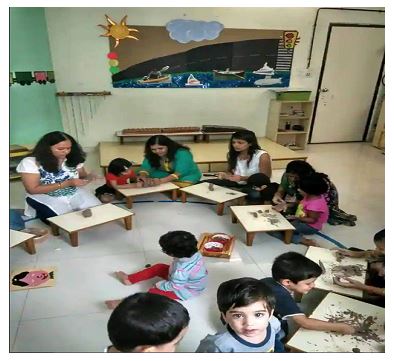 3. Besant Montessori School
Based on the notion established by Dr.Maria Montessori, the Besant Montessori schools in Mumbai offer education to all sections of society, including the financially weaker.
Rooted in the educational principles established by Dr. Annie Besant with the teaching method developed by Dr. Montessori, the Besant Montessori school stands to be the best Montessori school in Juhu.
Facilities like water sports, yoga, gymnastics, and literature are some of the highlights of Besant Montessori School. Teachers here focus on the children's development wholly rather than just focusing on one single aspect of life. Furthermore, the school places great emphasis on innovation and creativity to prepare the students for the competition outside, ensuring that they succeed in every challenge.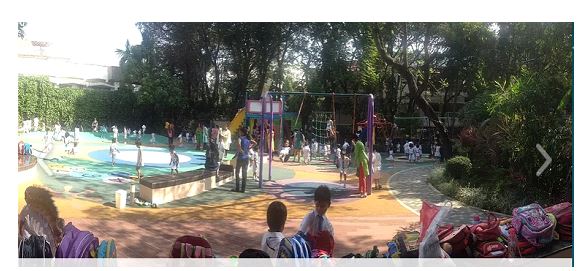 4. Da Vinci Montessori School
The name Da Vinci Montessori comes from Leonardo Da Vinci, one of the most talented humans in the history of mankind. Montessori believes that every child is born with unique talents, and they have to inspire these young minds during their growth stage
At Da Vinci Montessori, children get in touch with their talents, and emotions. The school has been nurturing powerful minds since 2010 and is easily one of the Top Montessori Schools in Mumbai.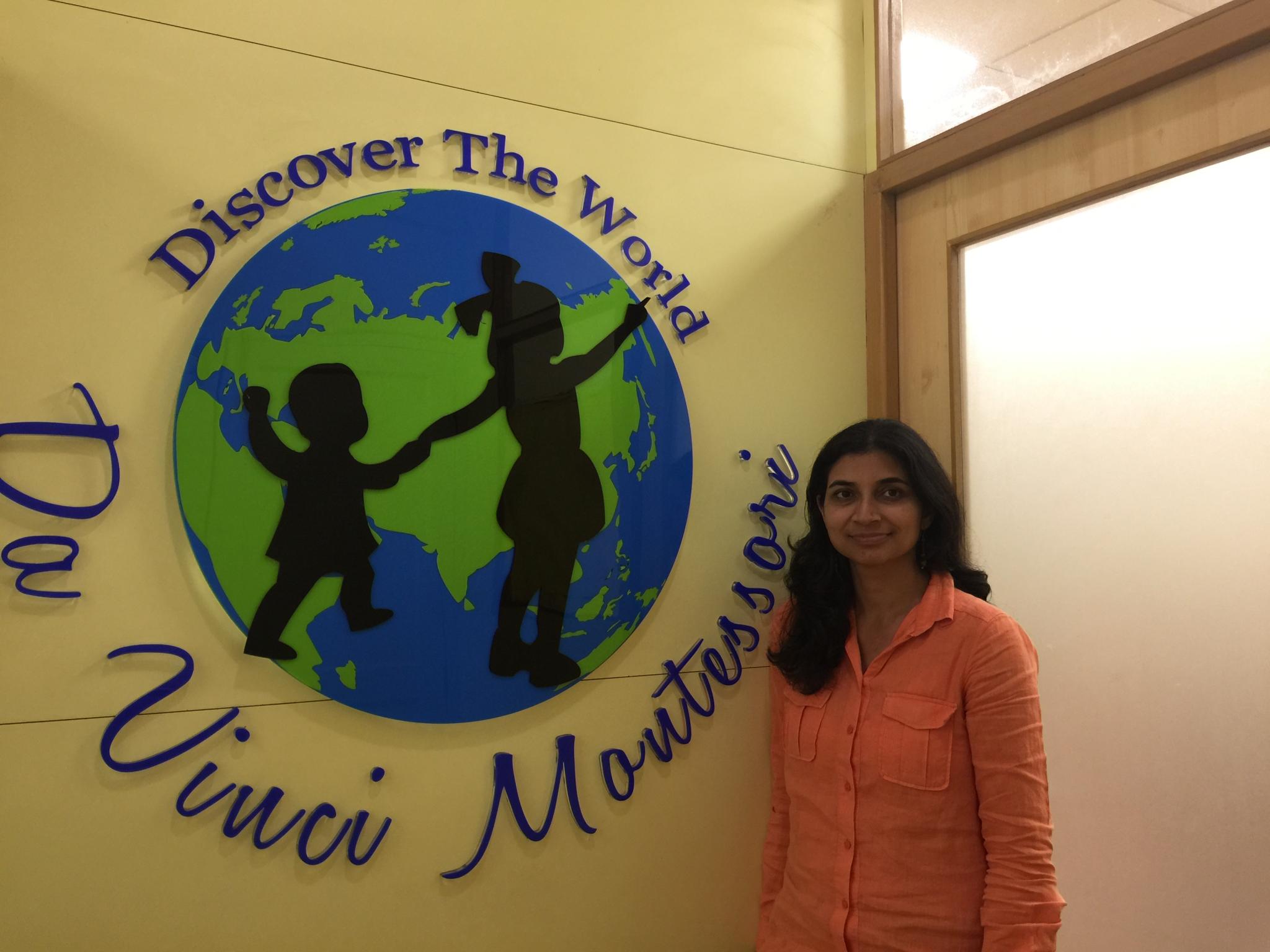 5. Harmony Montessori School
Harmony Montessori School was established in 1999 in Mumbai with the main focus on the harmony of the mind, body, and soul. The curriculum of the school focuses on the holistic development of a child.
Harmony Montessori School promises to offer an environment that empowers children with the talent to shape their imagination into reality. Furthermore, they allow children to joyfully explore their surroundings as they teach them to adapt, love, and be self-motivated in a given space. It prompts social Interaction to improve the communication skills of your child. All of this makes it the best Montessori school in Khar.

6. Little Butterflies Montessori School
Started by Ayisha Pereira and Mirelle Prabhu in November 2006, the Little Butterflies Montessori School is the best Montessori school in Bandra.
The school believes that for a child to make meaning of their surroundings, the experience of their senses such as touch, taste, smell, and motion is most important. As a result, the activities in this Montessori promote sensory and motor nerve development. Moreover, their teaching programs include several numeric, verbal, and practical skills. All in all, the school fosters a conducive environment for your child's holistic growth.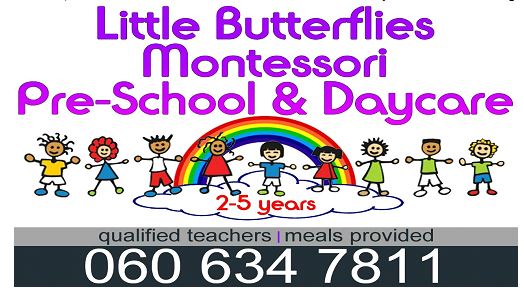 7. Kinderhome Montessori School
Kinderhome Montessori is a co-educational, private Montessori school in Bandra, Mumbai. The school follows the Montessori Method of education based on the principles and philosophy of Dr. Maria Montessori. Thus, it offers an excellent approach to its children as well as their parents.
Kinderhome Montessori school serves a diversified program that helps intellectual, physical, social, and emotional growth. The school's peaceful, safe and healthy surroundings promote development and holistic growth. This makes it one of the top Montessori Schools in Mumbai.

Conclusion
The central principle of Montessori schools is fulfilling the needs of your child's mind and body at every stage of their life. Recent years have brought more awareness about Dr. Montessori's educational strategies. Supporting the natural needs of a child in the early years of development keeps the foundation strong lifelong. Sending your child to a Montessori school is one of the defining factors of a successful life ahead. It is only wise to choose the best!
| School | Location | Fees (approx) | Amenities |
| --- | --- | --- | --- |
| Casa De International Montessori School | Dahisar | NA | Art & Craft room, Music room, Dance room, Library, and more. |
| Peace Montessori School | Powai | INR16,600(monthly) | Singing, Dancing, Crafts room, Music & Art room, Yoga Room, Meditation Room, Library, and more. |
| Besant Montessori School | Juhu | INR 2500(monthly) | Art & Craft room, Music room, Dance room, Library, and more. |
| Da Vinci Montessori School | Marine Drive | INR17,500 (monthly) | Art & Music room, Cooking class, Gardening lawn, Crafts room, and more. |
| Harmony Montessori School | Khar | INR25,800(monthly) | Art & Music room, Cooking class, Gardening lawn, Water sports, and more. |
| Little Butterflies Montessori School | Bandra | INR 2500(monthly) | Singing, Dancing, Crafts room, Music & art room, Yoga Room, Meditation Room, Library, and more. |
| Kinderhome Montessori | Bandra | INR10,000(monthly) | Arts and crafts room, Music and Dance room, Playground, Water sports, Lawns, and more. |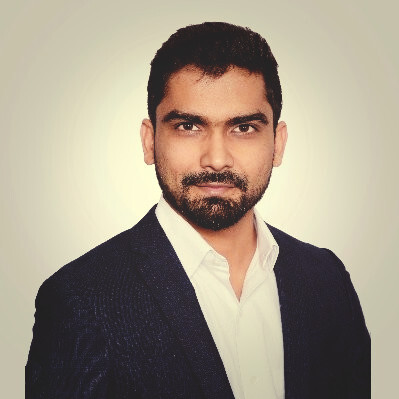 Written by:
Ravi Gupta
Growth Specilist