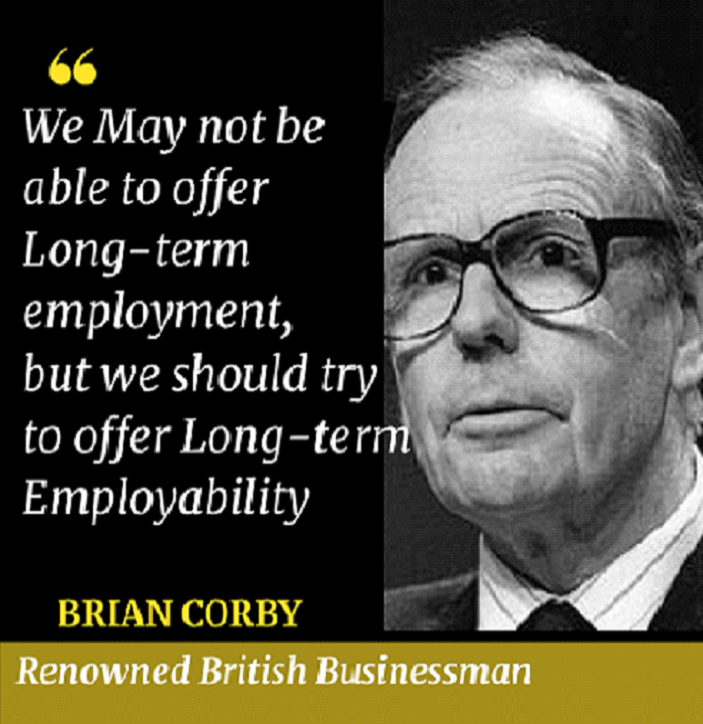 NEP-2020::5 Reforms in University Education - A Transit From Formality To Practicality
One of my relatives was desperate to join his son in IITs. He spent over 5 Lakhs for two years of coaching in a corporate college during his son's intermediate. The boy was disqualified even in the local state entrance examination. Further, father has spent a whopping seventeen lakh rupees on his four-year civil engineering degree from a private college's management quota to end up in no job.
The boy is now working in American timings for a BPM to earn a very nominal income. It is a job with no relevance to the education that cost him six years of time and twenty-one lakh rupees of hard-earned money.
Does this scenario look familiar with a similar case in your close circles? No surprise, as it is prevalent in our country. Of the 15 lakh engineering graduates India produces every year, 20-30% do not find jobs, and many others work well below their technical qualifications. And yet more are compelled to take up jobs that have nothing to do with their education or engineering.
This gives rise to few alarming questions.
One – Why such a culturally diverse country is madly behind one course?
Two – Why parents in India do not find value in pure sciences or humanities or arts? Why are they so adamant about joining their children in professional courses like engineering and medicine.
Three – How come years of graduate and post-graduate studies unable to fetch a fair livelihood for the aspirants?
"A quality higher education must enable personal accomplishment and enlightenment, constructive public engagement, and productive contribution to the society. It must prepare students for more meaningful and satisfying lives and work roles and enable economic independence."
– Section-9.1.1 of NEP-2020
Let us explore the five most historical changes in higher education that NEP aims to bring and resolve the age-old issues of the country like unemployment, lack of innovation, societal irrelevance in academics, lethargy, and lack of high-spiritedness in youngsters, etc.
I. MULTIDISCIPLINARY INSTITUTIONS
Current Scenario: 8 out of the top 10 universities in our country are technical institutions with engineering as the mainstream. Even among the top-100, the majority of them are single-stream institutions.
As the other disciplines are less encouraged by the lack of quality institutions, we have more graduates from limited streams, creating a huge void between requirements and opportunities.
As a result of this, we are struggling with a mere 46% employability as of 2021.
Reformations from NEP:
Every higher education institute is transformed into a multidisciplinary center. Any graduate or post-graduate institution will be transformed into one of the three kinds; 1. A Research-Intensive University, 2. A Teaching-Intensive University, or 3. An Autonomous Degree-Granting College
By 2040 IITs and IIMs will also be transformed into multidisciplinary education centers.
MERUs (Multidisciplinary Education & Research Universities) will be established with the standards on par with IITs, IIMs, etc.
Elite foreign universities are allowed to establish their academic centers in the country
Advantages:
An increase in the number of standard institutions for various courses develops equal priority for all of them among the students. As a result, they tend to choose diverse fields of study, thus increasing employability in the country.
Foreign universities in India shall reduce both the brain drain and financial burden of parents aspiring to send children for foreign studies.
II. HOLISTIC EDUCATION
Current Scenario: According to a survey, 67% of HR managers prefer to recruit people with strong, soft skills, even if the hard skills are relatively weak. Being employable is about having the right attitude, professional ethics, and communication skills. Employers are looking for employable professionals, as technical aspects can be taught and grasped easier than soft skills.
Unfortunately, 47% of new hires in India lose their job in the first 18 months due to a lack of soft skills.
This can be attributed to the omission of soft skills training in our mainstream education. In our higher education system, soft skill training is left to the mercy of the colleges, and very few of them focus on the same.
Reformations from NEP:
"A holistic multidisciplinary education would aim to develop all capacities of human beings – intellectual, aesthetic, social, physical, emotional, and moral in an integrated manner. Such an education will help develop well-rounded individuals that possess critical 21st-century capacities in all fields."


-Section 11.3 of NEP-2020
Thus, holistic education shall be, in the long term, the approach of all undergraduate programs, including those in professional, technical, and vocational disciplines.
Every stream is integrated with the ethic of social engagement; soft skills, such as communication, discussion, and debate; and rigorous specialization in a chosen field.
Advantages:
Reduces students' physical, mental and financial burden to run around training institutes for the incorporation of employability skills.
Campus drives shall become more fruitful.
The inclusion of soft skills provides a great advantage to the students of tier-2 and three cities where lack of employability due to lack of soft skills is predominant.
III. INDUSTRY-ACADEMIC LINKAGE
Current Scenario:
Most of the colleges in India don't teach their students the latest that industry is using. The curriculum is outdated because they don't get industry folks to come and teach or tell the faculty what to teach.
Confederation of Indian Industries Survey of Industry Linked Technical Institute, 2018, on mostly private technical institutes from tier II and tier III cities, highlighted that only four out of over 4,500 institutes surveyed had industry links that can be rated as "extremely good or in-depth."
Over 21 percent of institutions teaching engineering, management, architecture, and pharmacy do not offer any industry exposure to students, a survey has found.
Reformations from NEP:
Students at all HEIs will be provided with opportunities for internships with local industry, businesses, artists, craftspersons, etc.
Research internships will be provided with faculty and researchers at their own or other HEIs or research institutions.
All the HEIs will set up start-up incubation centers, technology development centers, Research centers in frontier areas to increase School-Industry linkage.
Advantages:
A strong school-industry linkage is a necessity to bring about skilled and efficient manpower. It is not only about providing on-the-job training or lectures to vocational students by experts but also crucial from the industry point of view.
Students may actively engage with the practical side of their learning and, as a by-product, further improve their employability.
IV. MULTIPLE ENTRY-EXIT IN UG
Current Scenario:
Gross Enrollment Ratio (the ratio of the number of enrolments in higher education to the total population in the age group of 18-23 years) in India is marginally low at 26.3% as compared to the global average (29.0) and substantially lower as compared to the developed countries USA (88.2), Germany (70.3), UK (60.0). It is low even in comparison with other emerging economies such as Brazil (51.3) and China (49.1).
The Economic Survey 2019-2020 has pointed out high dropout rates at various levels of schooling and lack of affordability in higher education as areas of concern.
Reformations from NEP:
The Structure and lengths of degree programs are adjusted to provide multiple exit options within 3 or 4 years of duration of the course.
Appropriate certification is provided based on the duration of the study


CERTIFICATE –

after completion of one year


DIPLOMA –

after completion of two years


BACHELOR DEGREE –

after completion of three years
Four Year Research Integrated Degree

ABC, an Academic Bank of Credit, shall be established, which would digitally store the academic credits earned from various recognized HEIs so that the degree from an HEI can be awarded, taking into account the credits earned.
Institutions will have the option to run Open Distance Learning (ODL) and online programs
Variety of designs of master's program;
i) A two-year program with a second-year dedicated entirely to research (For those who finished a 3-year degree)
ii) One-year Master's Degree (For those who finished the 4-year degree with research)
iii) An Integrated 5-year bachelor's/Master's Programme

Direct eligibility for Ph.D. for those who finished the 4-Year degree with research.
Advantages:
Multiple entry-exit systems provides life-long learning opportunities
Flexibility towards the choice of institutions increases during the tenure of the courses due to the provision of ABC
If implemented accurately, these reforms are sure to meet the target of 50% GER by 2030
V. NATIONAL RESEARCH FOUNDATION
Current Scenario:
The number of patents registered by India annually is merely one-tenth of the US and China.
India allows only 0.7% of GDP towards research, while the aforementioned countries allot more than 2%.
India ranks 48 among 131 nations in Global Innovation Index.
Though India stands among the top-5 in the number of PhD's awarded every year in different fields, the quality of the output is highly questionable.
Reformations from NEP:
NRF, National Research Foundation, is established to fund innovative multidisciplinary researches. NRF shall invite applications for meritorious fundamental research ideas. Through rigorous scrutiny, NRF shall select candidates for funding.
If the research becomes successful, candidates are allowed to associate with the Government or private industry to implement the research.
Advantages:
NRF shall become the primary driver of the Indian economy.
It will help enhance our national security.
Support India in emerging as the global leader with the advancement of technology and innovation.
The number of inventions shall increase with increased fame on the world platform.
No doubt, it is a matter of pride that we are the youngest nation as of today. But, what is the use if 31% of our youth (15 to 30year olds) are neither studying nor working?
It will take a decade for these policies to bear fruits. This blog aims to alarm the current youth force to take necessary steps to increase their employability and help the nation grow.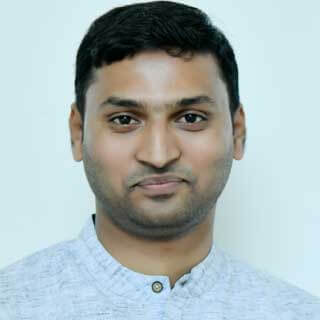 Posted by:
Kiran Sidde
Founder Director:
EduShrine Academic Services Pvt.Ltd
RITE (Regional Institute for Teenage Empowerment)